All TalkToMeInKorean Books (28 Books)
Product Details
Special deal only available during the sales period
All TTMIK books(28 of them currently) are a click away during the sales period! 
You can conveniently order all TTMIK original books while saving some money. If you've wished to get all of our books, this is a chance you don't want to miss out on.
Only fast shipping available
Please note that standard shipping is not available due to the package's total weight. This package is delivered through fast shipping (DHL) but if you would like to have it delivered via EMS(Express Mail Shipping), please send us an email at admin@talktomeinkorean.com.  
Shipping costs are based on the destination and will be calculated at the checkout page. The package price above does not include shipping.
Faster and secure shipping
Fast delivery only takes 3-5 business days on average. Also, you will be given a tracking number to see where your books are at any given moment! Get all TTMIK books safer and more securely.
Here is the list of all our currently available paperback books.  
Hangeul Master (also available in Spanish)


 *If you'd like to change your Hangeul Master book to the Spanish version, please send us a simple email reply with the subject line "Order Change" and let us know your order number after you receive your order confirmation email.   

TTMIK Grammar Textbook 1

TTMIK Grammar Textbook 2

TTMIK Grammar Textbook 3

TTMIK Grammar Textbook 4

TTMIK Grammar Textbook 5

TTMIK Grammar Textbook 6

TTMIK Workbook 1

TTMIK Workbook 2

TTMIK Workbook 3

TTMIK Workbook 4

TTMIK Workbook 5

The Korean Verbs Guide

Survival Korean

My Weekly Korean Vocabulary 1

My Weekly Korean Vocabulary 2 

Korean Slang Expressions

Everyday Korean Idiomatic Expressions

News In Korean 

My Daily Routine In Korean

Korean Q&A Sentence Patterns 

Korean Phrasebook For Travelers

My First 500 Korean Words

Real-Life Korean Conversations for Beginners

Real-Life Korean Conversations: Intermediate

Your First Hanja Guide

Easy Korean Reading For Beginners

Common Mistakes Korean Learners Make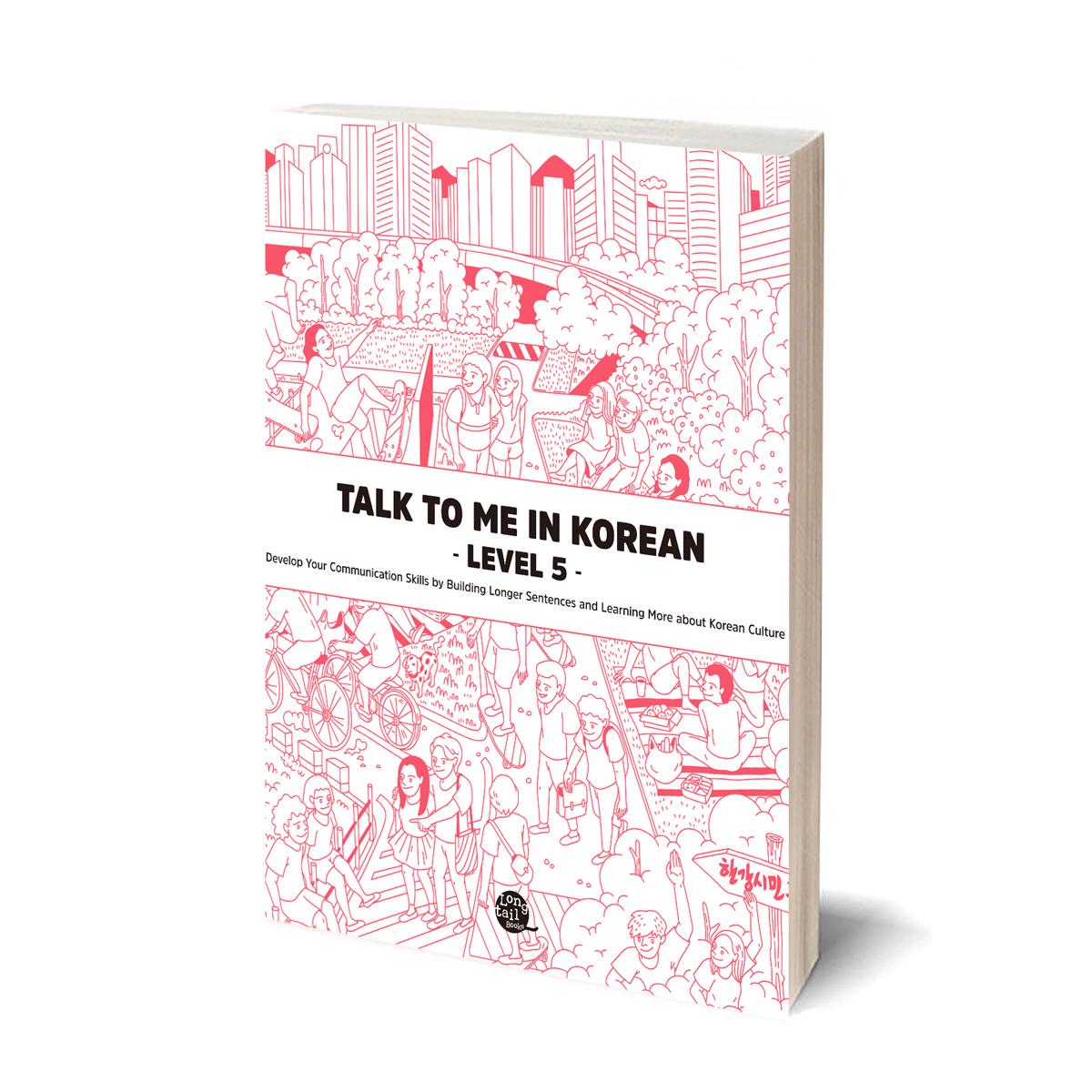 As always, thank you so much for studying Korean with us! 🙂