This course is available only for Premium Members.
Upgrade your membership to Premium now!
Target level
From low beginners to mid-intermediate learners
What can you achieve through this course?
Expand your Korean vocabulary

Learn how to make sentences using the vocabulary words
Sample lesson
Lecturers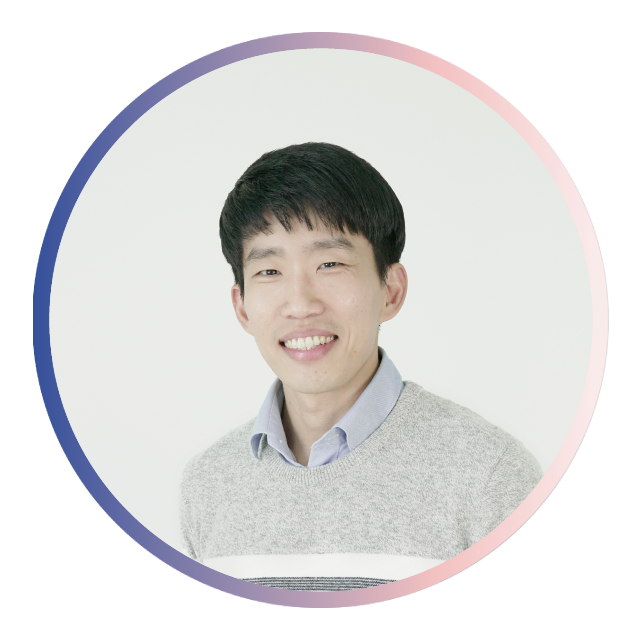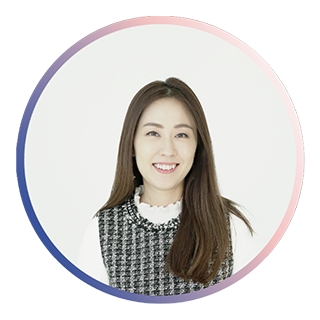 Course language
Korean
What can you find inside the course?
84 lessons

A PDF file of lesson notes
Customer reviews
"The book allows to focus on one word a day (if one wants, and it is a good idea) and offers many excellent examples of usage, pronouncing each example very clearly, twice at normal moderate speed, once very slowly, and once a normal speed. I have gone as of now only through one week, but I have learned a lot. Very well done!"
Randolph P.
"The design is very attractive and clean. The phrases are useful and natural unlike boring textbook samples. I like how the explanation of each sentence is kept simple and short so we can use our brain to identify the grammar ourselves."
Julie N.
"This is the second part of the "My Weekly Vocabulary" series. These sentences are perfect for the long commute and help you keep up a wide variety of vocabulary. The format is also good for giving you a chance to hear it, repeat it slowly and then repeat it at regular speed. A great way to internalize the words."
Benjamin H.
Table of contents
[ Week 1 ]

Day 1 - Sky / Day 2 - To Eat / Day 3 - Book / Day 4 - To See / Day 5 - Photo / Day 6 - To Write / Day 7 - Telephone

[ Week 2 ]

Day 1 - Friend / Day 2 - To Meet / Day 3 - Hand / Day 4 - To Laugh / Day 5 - House / Day 6 - To Be Weird, To Be Strange / Day 7 - Rain

[ Week 3 ] Day 1 - Morning / Day 2 - To Buy / Day 3 - Song / Day 4 - To Look For, To Find / Day 5 - School / Day 6 -to Regret / Day 7 - Present

[ Week 4 ] Day 1 - Feelings / Day 2 - To Be Quiet / Day 3 - Person People / Day 4 - To Be Noisy / Day 5 - Study / Day 6 - To Open / Day 7 - Subway

[ Week 5 ] Day 1 - Age / Day 2 - To Hear To Listen / Day 3 - Height / Day 4 - To Drink / Day 5 - Eye / Day 6 - To Be Able To See / Day 7 - Paper

[ Week 6 ] Day 1 - Money / Day 2 - To Make / Day 3 - Company / Day 4 - To Sell / Day 5 - Time / Day 6 - To Sleep / Day 7 - Cooked Rice, Meal

[ Week 7 ] Day 1 - Personality / Day 2 - To Walk / Day 3 - Weather / Day 4 - To Think / Day 5 - Bicycle / Day 6 - To Sit, To Sit Down / Day 7 - Exercise, Sport

[ Week 8 ] Day 1 - To be interesting / Day 2 - One Day / Day 3 - To Be There, To Exist, To Have / Day 4 - Head, Hair 2 / Day 5 - To Be Okay, To Be Alright / Day 6 - Song / Day 7 - To Say, To Talk, To Speak

[ Week 9 ] Day 1 - Dream / Day 2 - To Not Exist, To Be Not There, To Not Have / Day 3 - Clothes / Day 4 - To Change / Day 5 - Travel / Day 6 - To Not Know / Day 7 - Promise, Plans, Appointment

[ Week 10 ] Day 1 - Sea / Day 2 - To Learn / Day 3 - Movie, Film / Day 4 - To Wait / Day 5 - Joke / Day 6 - To Cry / Day 7 - News

[ Week 11 ] Day 1 - Mountain / Day 2 - To Be Boring, To Be Bored / Day 3 - Family / Day 4 - To Wear / Day 5 - Driving / Day 6 - To Need, To Be Necessary / Day 7 - Lie

[ Week 12 ] Day 1 - Water / Day 2 - To End, To Be Over, To Be Finished / Day 3 - Face / Day 4 - To Use, To Hire / Day 5 - Taste / Day 6 - To Play, To Hang Out, To Rest, To Not Work / Day 7 - Smell