[ebook] Real-Life Korean Conversations: Intermediate
Product Details
Learn essential intermediate-level sentence patterns through natural everyday conversations and improve your Korean vocabulary!
This ebook contains typical Korean dialogues on 30 different topics. They are all very common situations that you may experience in your day-to-day life. The conversations have been written in just the right length for an intermediate learner, and each line has an English translation on the adjacent page. You can listen to every vocabulary word, sample sentence, and complete dialogue from the ebook using the accompanying audio tracks.
Preface
How to Use This Book
Introductions
Dialogue #1 Self-Introductions
Dialogue #2 Exchanging Numbers
Friends
Dialogue #3 How are you?
Dialogue #4 Plans
Invitations
Dialogue #5 Dinner
Dialogue #6 Wedding
Family
Dialogue #7 Coming Home
Dialogue #8 Waking Up
Shopping
Dialogue #9 Clothing Store
Dialogue #10 Shoe Store
Dialogue #11 Furniture Store
Dialogue #12 Cosmetics Store
On a Date
Dialogue #13 Blind Date
Dialogue #14 Movie Date
Dialogue #15 Park
Dialogue #16 Rejection
At Work
Dialogue #17 Overtime Work
Dialogue #18 Meeting
Dialogue #19 Company Dinner
School
Dialogue #20 Class
Dialogue #21 Exam
Food
Dialogue #22 Restaurant
Dialogue #23 Cooking
Dialogue #24 Ordering Delivery
Health
Dialogue #25 Pharmacy
Dialogue #26 Hospital
Dialogue #27 Not Feeling Well
Transportation
Dialogue #28 Taxi
Dialogue #29 Subway
Dialogue #30 Airplane
* You can download the accompanying audio files for this e-book on our Audio Downloads page.
Sample Pages
FAQs

Want the paperback version of this e-book? Check out below!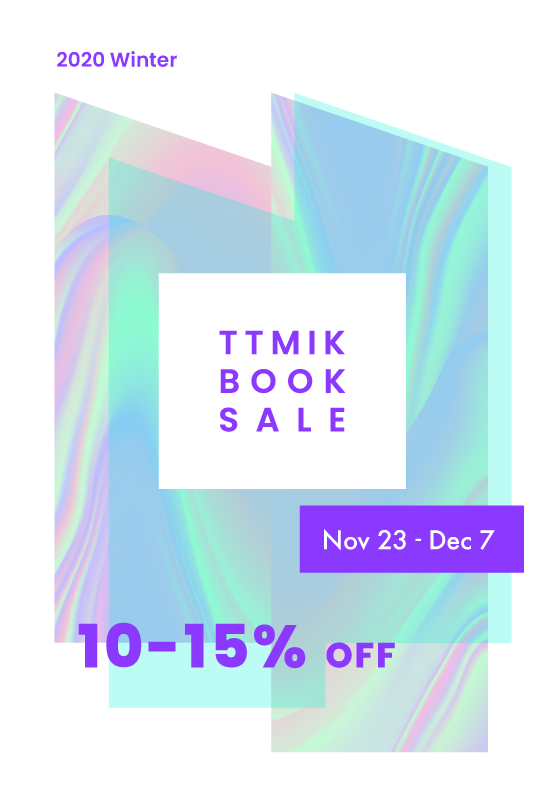 X
We use cookies to enhance your user experience. By using our website, you agree to our use of cookies.Privacy Policy