[ebook] Real-Life Korean Conversations for Beginners
Product Details
Going to a wedding? Want to see that new movie? Starting a budding romance? Once you've studied with this ebook, you'll have no problem doing those things in Korean! Real Life Korean Conversations for Beginners includes 80 different dialogues taken from real life so you can navigate through social situations in Korean with ease.
In each unit of Real Life Korean Conversations for Beginners, there are 2 dialogues delivered just like native Korean speakers would use in conversation. The first dialogue is a short warm-up and the following dialogue is more in depth. You can listen and follow along with the accompanying audio tracks (tip: try repeating each line in a loud voice; this improves your pronunciation and puts you on the fast track to fluency!).
Each unit also includes a list of the important words used in the conversation, followed by a grammar break-down with activities so you can practice that newly learned vocabulary like a champ. There are also cultural tips to help you understand some of the how and why Koreans speak the way they do. One of the best features of the book is the pronunciation points. There are 2 pronunciation points with exercises accompanying each dialogue to help the words roll right off your tongue like a natural.
Are you ready to speak Korean like a native? The best way to do so is to listen to natural conversations and then repeat what you've learned. Real Life Korean Conversations for Beginners is the perfect tool to help you do just that!
Preface
How to Use This Book
Introductions
Dialogue #1 Self-Introductions
Dialogue #2 Exchanging Numbers
Friends
Dialogue #3 How are you?
Dialogue #4 Plans
Invitations
Dialogue #5 Dinner
Dialogue #6 Wedding
Family
Dialogue #7 Coming Home
Dialogue #8 Waking Up
Shopping
Dialogue #9 Marketplace
Dialogue #10 Clothing Store
Dialogue #11 Shoe Store
Dialogue #12 Electronics Store
Dialogue #13 Furniture Store
Dialogue #14 Cosmetics Store
Dialogue #15 Bookstore
On a Date
Dialogue #16 Blind Date
Dialogue #17 Movie Date
Dialogue #18 Park
Dialogue #19 Confessing
Dialogue #20 Rejection
At Work
Dialogue #21 Overtime Work
Dialogue #22 Meeting
Dialogue #23 Work Schedule
Dialogue #24 Getting a Job
Dialogue #25 Company Dinner
School
Dialogue #26 Class
Dialogue #27 Exam
Food
Dialogue #28 Restaurant
Dialogue #29 Coffee Shop
Dialogue #30 Friend's House
Dialogue #31 Cooking
Dialogue #32 Ordering Delivery
Health
Dialogue #33 Pharmacy
Dialogue #34 Hospital
Dialogue #35 Not Feeling Well
Transportation
Dialogue #36 Taxi
Dialogue #37 Bus
Dialogue #38 Subway
Dialogue #39 Airplane
Dialogue #40 Bicycle
* You can download the accompanying audio files for this e-book on our Audio Downloads page.
Sample Pages
FAQs

Want the paperback version of this e-book? Check out below!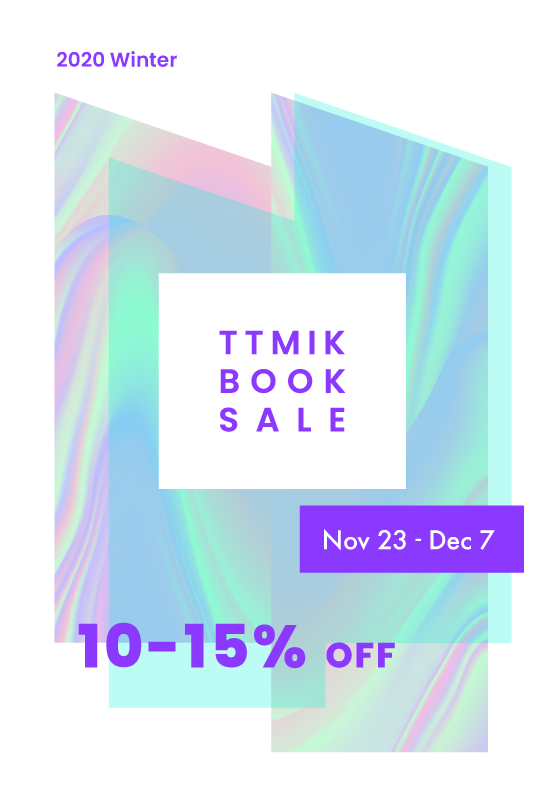 X
We use cookies to enhance your user experience. By using our website, you agree to our use of cookies.Privacy Policy