Easy Korean Reading For Beginners
Product Details
Looking for an easy Korean reading material for beginners? 
This will help you have much more confidence in your Korean reading comprehension through 30 short stories about various everyday topics! 
If you've been learning Korean for more than at least a month now and feel like you are ready to start reading stuff, but you find regular novels and magazines too hard to begin with, our Easy Korean Reading For Beginners will be a great place to start! 
Table Of Contents
1. 요리 Cooking
2. 영화 Movies
3. 병원 Hospitals and Clinics
4. 영화관 Movie Theaters
5. 잠 Sleeping
6. 편의점 Convenience Stores
7. 쇼핑몰 Shopping Malls
8. 버스 Buses
9. 서점 Bookstores
10. 동물원 The Zoo
11. 캠핑 Camping
12. 아침 시간 In the Morning
13. 택배 Deliveries
14. 안내 Information
15. 회식 Company Dinners
16. 생일 Birthdays
17. 안내방송 Announcements
18. 초대 Invitations
19. 화장품 Makeup
20. 편지 Letters
21. 가을 Autumn
22. 치매 Dementia
23. 취미 Hobbies
24. 소개 Introductions
25. 반려동물 Pets
26. 택시 Taxis
27. 야식 Late-night Snacks
28. 동호회 Clubs 
29. 핸드폰 Cell Phones
30. 냉장고 Refrigerators  
---
First, read the Korean story part.  
And practice reading everything out loud through the slow reading segment. (Listen to the accompanying audio tracks.) 
And check the translation to see if you understood everything correctly. 
We provide you with all the key vocabulary words so you can get the most out of your reading session.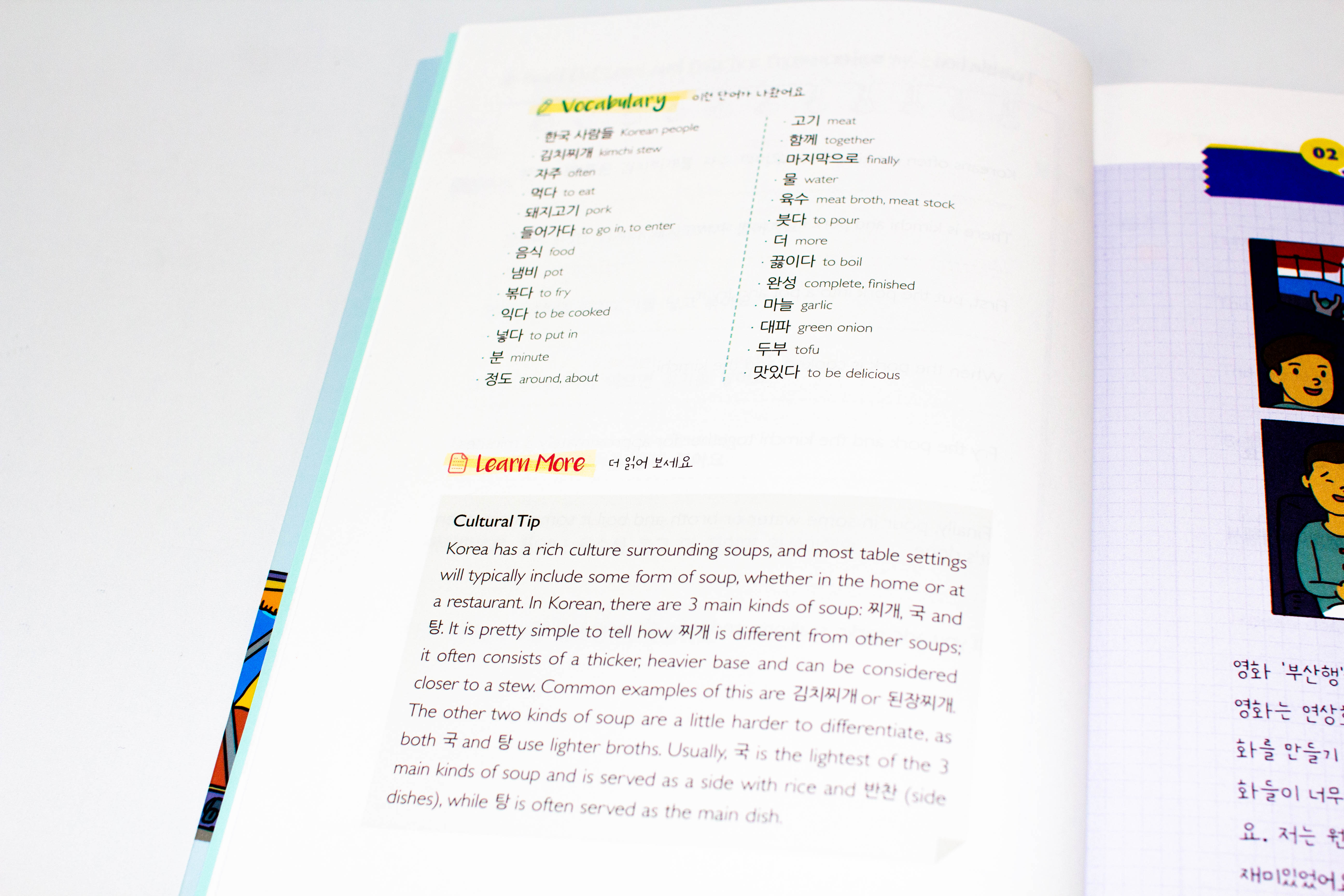 ---
Pages: 128 pages
Weight: 289g

---
Reviews by people who have purchased this book  
Sandy
I LOOOVVVEE IT

I'm soooo in love with this book! I was worried a little about what level beginner they mean but it's not that far you only have to now the alphabet and a some Korean words… but in one hour I felt that I learned A LOT for real and started to read a little bit better then I used to.
Rich
Another excellent book from TTMIK

The Easy Korean Reading book arrived today, but I can already tell that this will be an invaluable addition to my TTMIK library. Such a great idea for a book and just what I need at my level. Thank you so much.